My spring style resolution has been to get into the habit of incorporating more hats into my outfits and, consequently, expanding my vintage hat collection. Here are some wonderfully stylish ladies whose ability to pull off every sort of design, from the humble porkpie to floral whimsies.
Be inspired.
Hannah Metz of Hannah and Landon

Hannah Metz has an enviable collection of floral hats and satin bow headbands and is rarely photographed without having something beguiling perched upon her pretty head. I love how she hangs her hats over the back of her mirror and decorates the wall with them, her collection is too pretty to be stored out of sight.
Kennedy Holmes of Let Me Do My Thing

Kennedy Holmes was one of the first bloggers I truly began following with zeal. Her confidence in including a vintage hat - be it a 1960s velvet bow or corduroy pillbox - in almost every outfit at the time felt truly invigorating. (She was also coincidentally the influence behind growing my hair out and I am sure her endless tresses have had this influence on a lot of people.)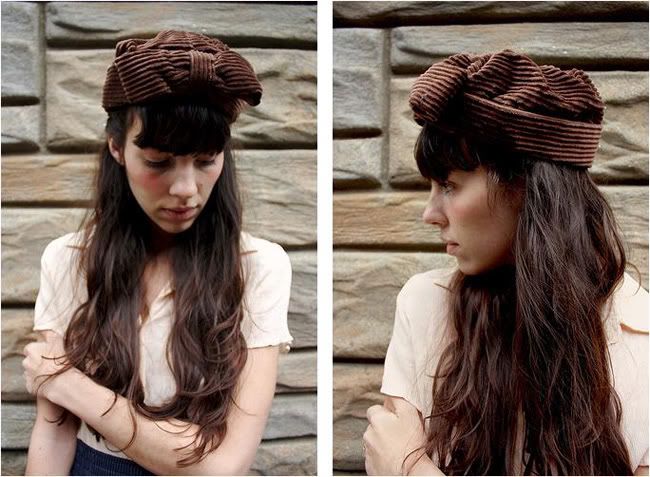 Nicole Eymard of Fashion Forestry
Hats (and bags!) are always the finishing touch to Nicole's wonderfully eccentric and colourful outfits. She also happens to be one of the most creative and glamourous vintage bloggers I have encountered on the internet and I look forward to meeting her in person at the end of this month.
Ashley Ording of Fancy Fine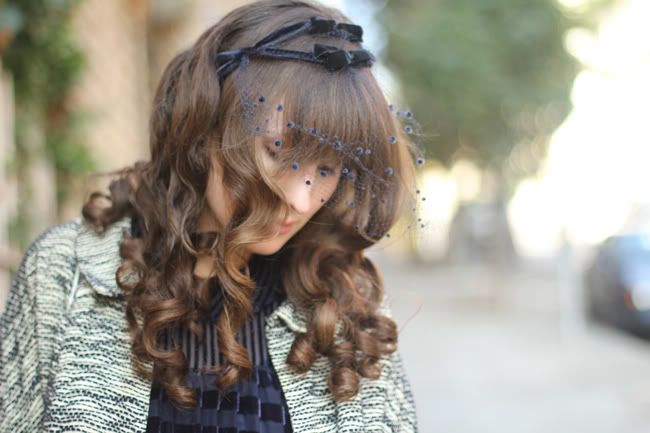 Next time you find yourself in a style rut, spend twenty minutes perusing the absolute joy that is Ashley Ording's gorgeous blog and I guarantee you will come away bursting with ideas for how to combine multiple layers of unexpected colours and with a new obsession for autumnal-hued tights. Ashley also has more whimsical hats than you could shake a hat pin at and her enthusiasm for wearing and treasuring them is infectious.
Who is your hat-wearing heroine?