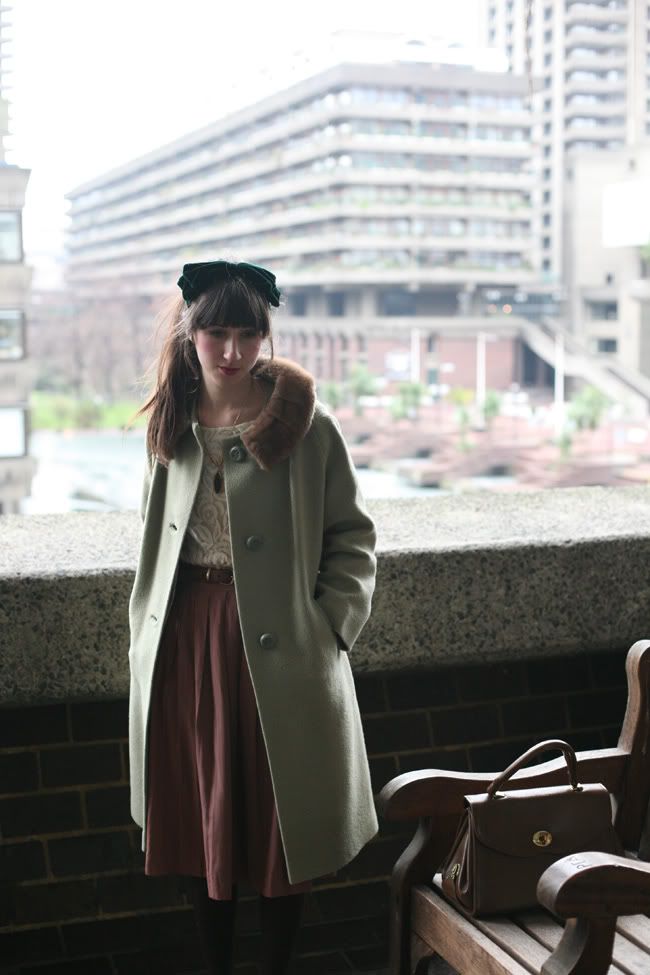 Vintage 1960s coat: Mod Human Vintage
Lace dress (worn as top): discount shop in London years ago...
Vintage 1960s skirt: Female Hysteria Vintage
Vintage leather belt: found behind wardrobe in new home
Vintage 1950s velvet bow headband: Jess James Jake Vintage
Shoes: Marks and Spencers
Vintage 1970s bag: charity shop (years ago)
Necklace: charity shop
On Saturday Jian Wei and I visited a gallery in Old Street to see a beautiful sculpture/installation of multiple silver balls unwittingly encased in a frozen pond (pictures later on in post) and then went to the surreal Barbican Centre to see another exhibition, drink hot chocolate and watch the disappointing film,
A Dangerous Method.
The Barbican Centre is a living remnant of Brutalist utopian thought, and the vast space unites residential accommodation, a giant glass house, an Arts centre, three distinctively jagged towers, high-rise concrete walkways and an extensive system of water features; semi frozen in the bitter cold, all within the same vast compound. It is a truly fascinating place to explore and unusually deserted so the perfect place to wander quietly in the heart of the City of London. It also happens to be where I will graduate from in 2013.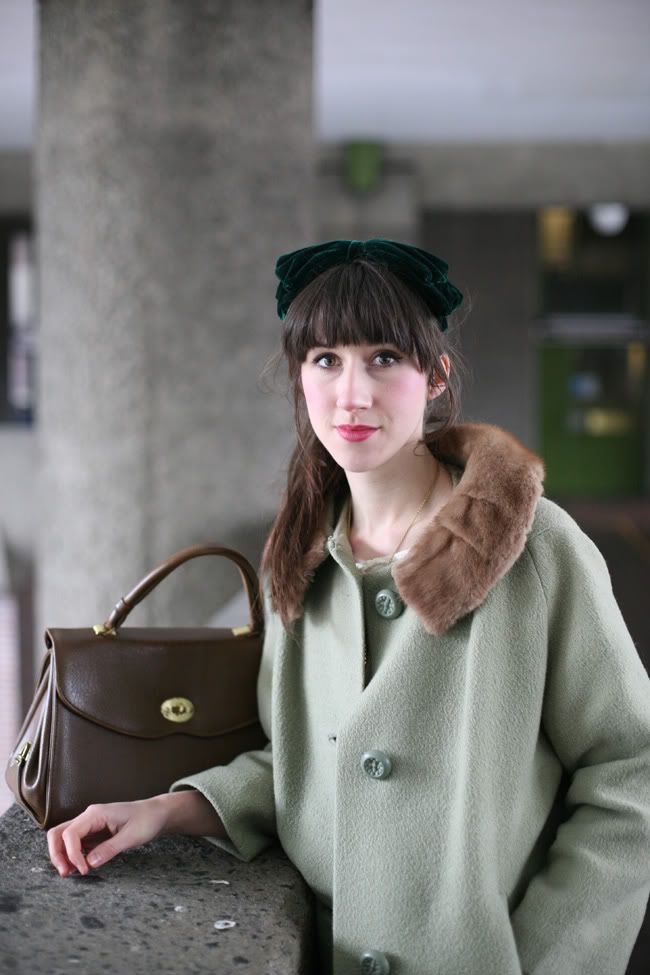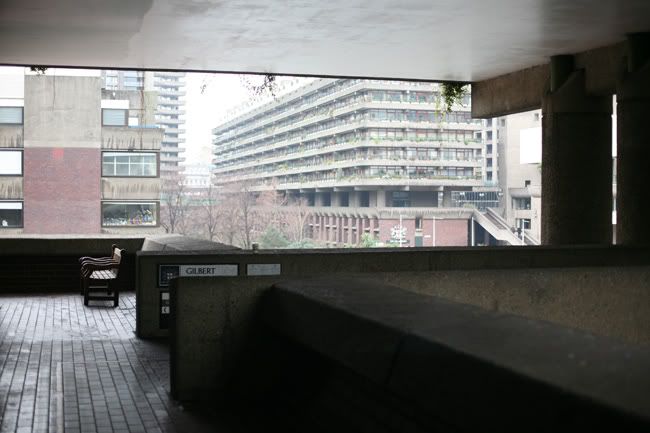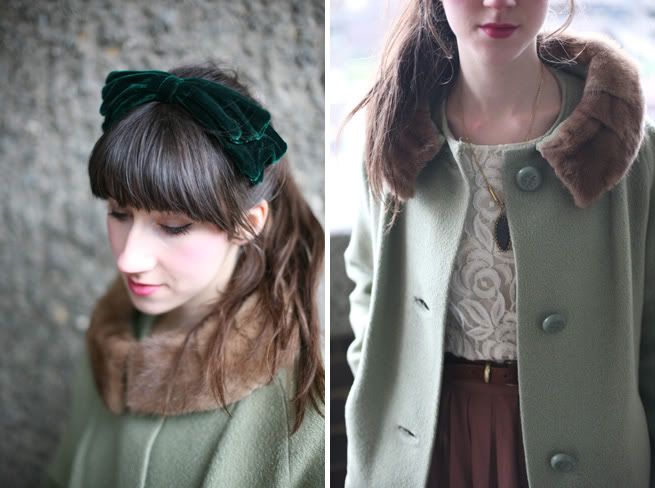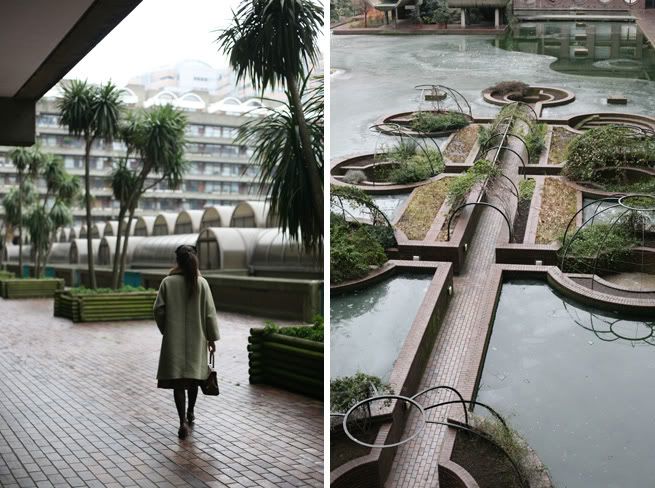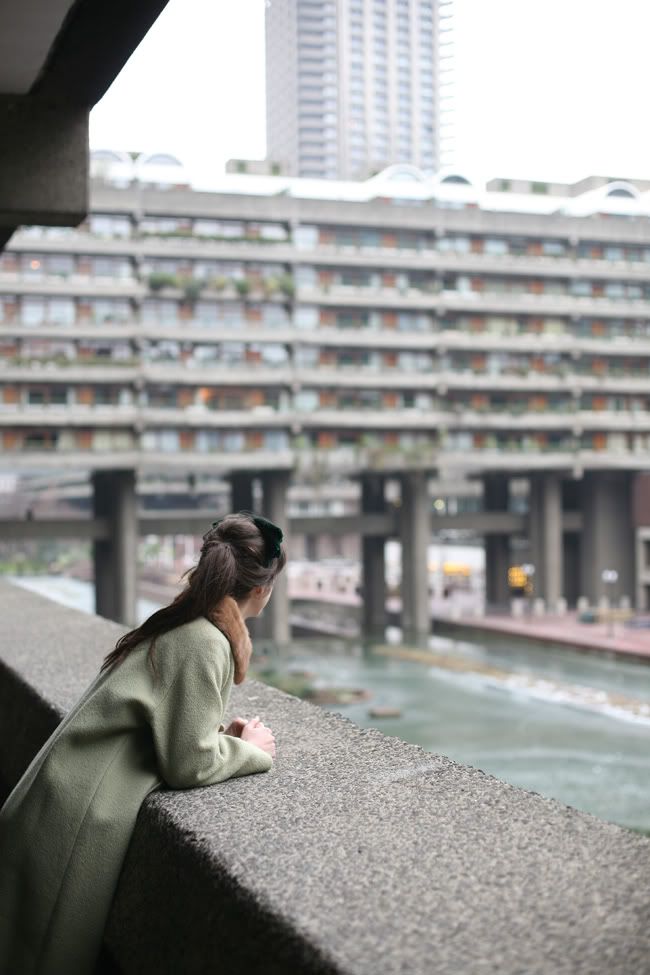 The name of the gallery and even the artist escape me but I will ask Jian Wei and then update the blog as it was such a beautiful piece and few things are beautiful in the depths of an urban winter.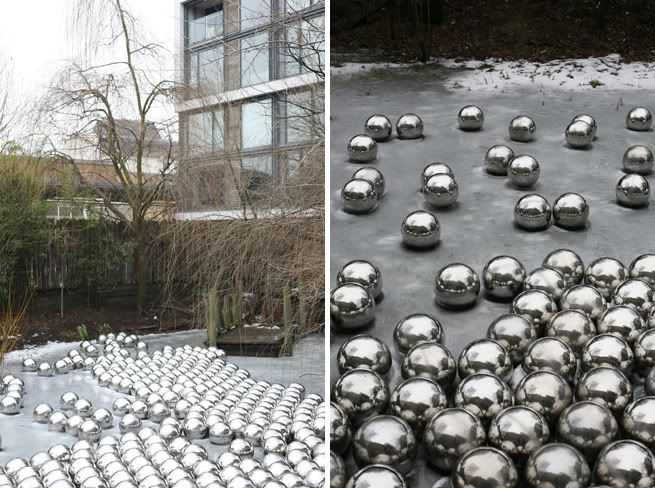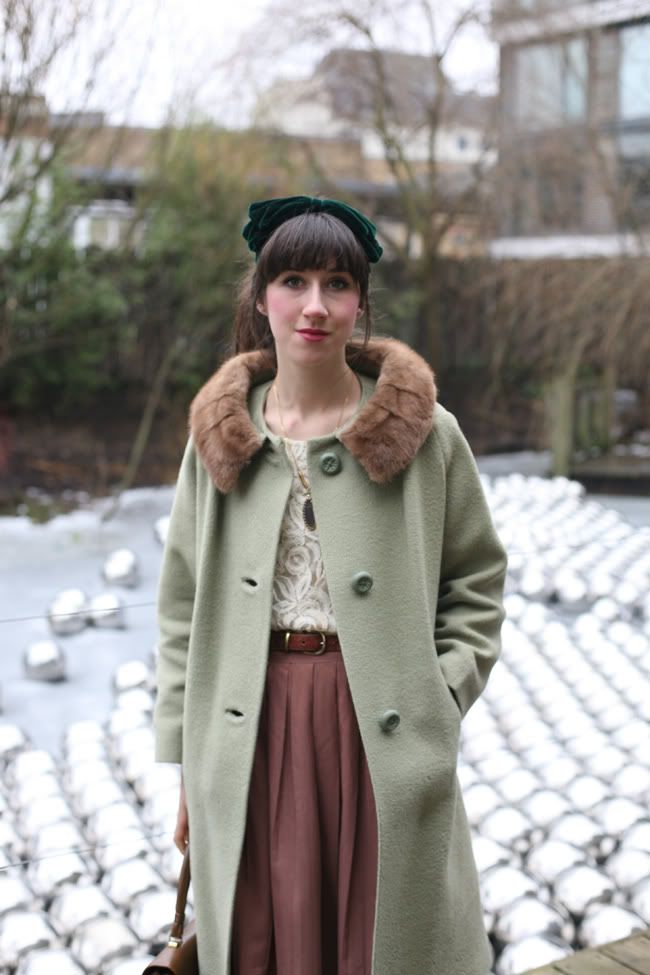 I hope you had a pleasant Valentine's Day. I was up at 5am to be at work for 7.25am, then had my weekly seminar after which I was met by Jian Wei and he took me for lunch at a lovely Italian restaurant in Covent Garden. Such a lovely treat. And on Saturday we are off to Amsterdam for an impromptu three day city break to beat the winter blues! Will have pictures up as soon as I return.
Pictures by Jian Wei, as always!