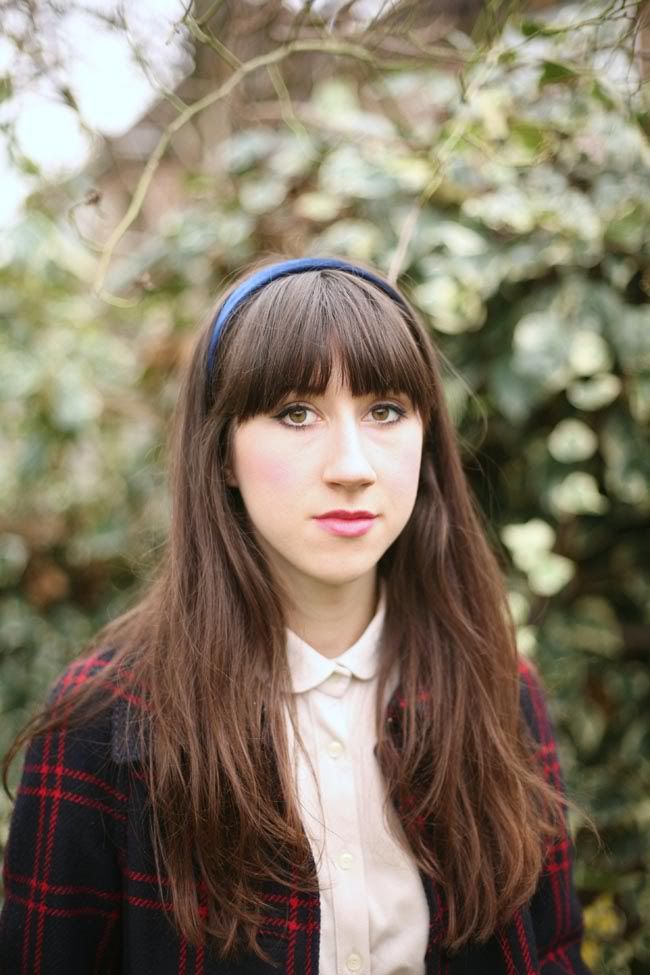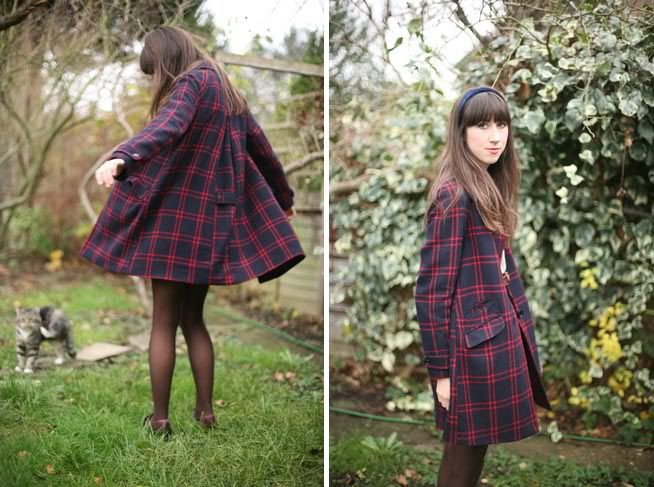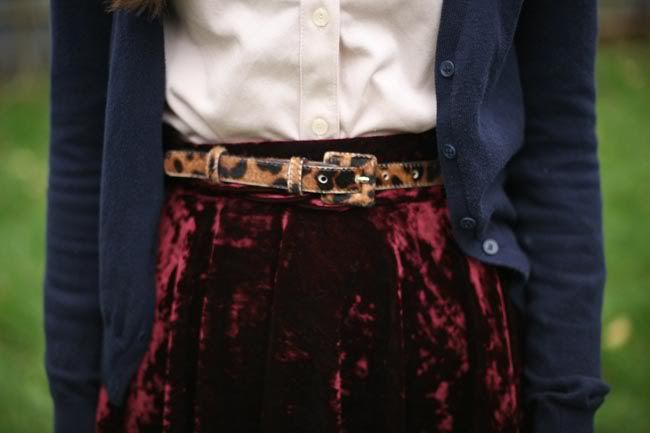 Coat and cardigan: H&M
Blouse: thrifted in Manchester
Skirt and tights: Primark
Belt:
L.K Bennett
Monk shoes: Topshop
Velvet headband: American Apparel (Xmas gift from Jian Wei)
Happy new year all!
I hope everyone had an enjoyable evening and that 2012 holds lots in the way of luck, health and happiness. I'm looking forward to seeing
The Nutcracker
on the 14th of January, visiting a friend in Amsterdam, hopefully going to Malaysia in the summer, meeting my new nephew or neice due in July, studying lots of literature, growing things in the garden and greenhouse, going on lots of adventures around London and enjoying my new home more and more every day. We have recently acquired a sofa, a proper coffee machine with a spout for milk-steaming, a Dualit toaster and have a real open fire and I cannot say I have ever been happier in my new location.
I spent New Year's Eve in with Jian Wei and his mum and sister who came to stay for a few days. During the day itself we went to Notting Hill, pottered around Portobello Road and had mulled wine in a friendly pub. You may recognise Maisy in the bottom picture from her blog,
Little Miss Maisy
.
Photos by Jian Wei.