Coat, tights and shoes from Topshop // Breton top and velvet skirt from charity shops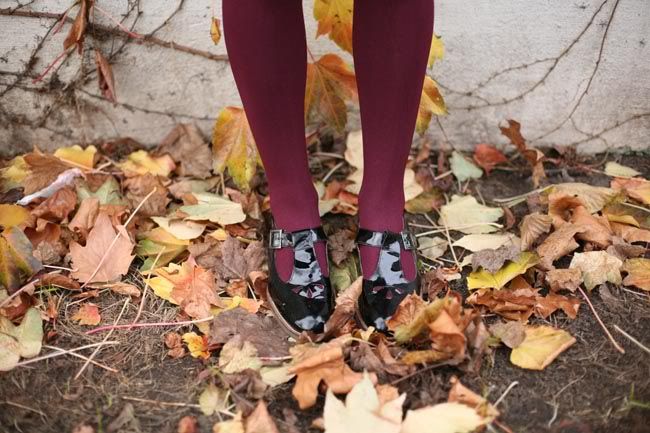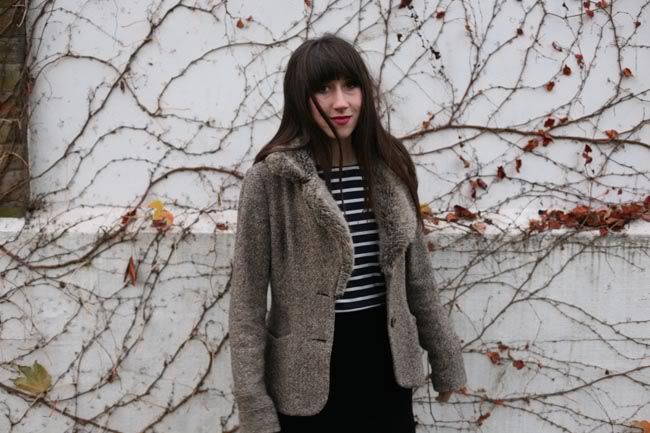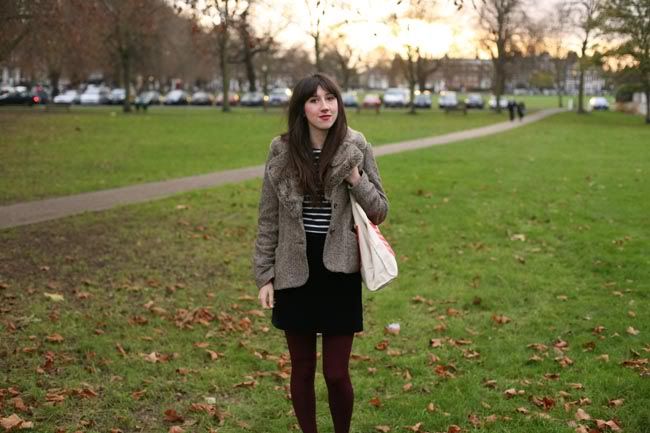 If you've got a few pennies to spare, Richmond is the perfect place to go shopping. It has everything central London can offer, from some designer brands such as
Margaret Howell
and
MaxMara
to high-end highstreet stores such as
Whistles
and
Hobbs
. Throw in more restaurants, cafes, wine shops and posh delis than you could shake a bread stick at and you've got a good idea of what this very affluent town in Surrey has to offer. In the summer it's lovely to take a walk along the river and enjoy the Green but in the bleak midwinter it's the Victorian shop fronts and little alleyways that are its true calling. And there are some absolutely jaw-dropping properties to drool over, the majority in the three-million pound range...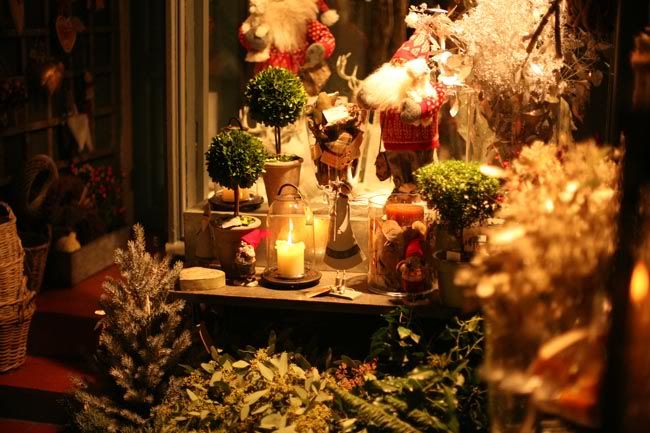 We actually failed slightly on the Christmas shopping front although I did find myself a rather spectacular vintage dress in Oxfam.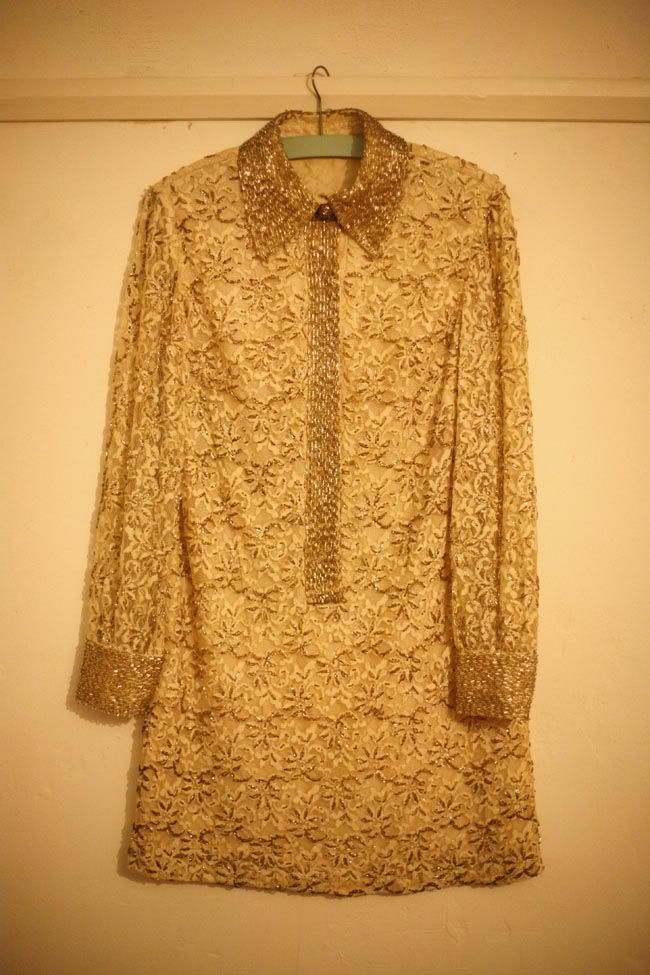 I was absolutely stunned when I found this at the back of an otherwise uninspiring clothes rack in a fairly sparse Oxfam as all the other charity shops we had pottered around were staggeringly overpriced and were overwhelmingly full of near-new Russell and Bromley and Hobbs items. Clearly not a rumble-in-the-jumble style experience. And yet, at £17.99 this dress was a true bargain because you would pay three times that price, at least, for it in a vintage shop AND it's hand tailored AND it fits me perfectly AND it's 1960s gold lace and beaded all over with a pointed collar and semi-sheer sleeves. Mmm. It's got Christmas written all over it. And did I mention it weighs a ton? A bit like a very camp suit of chain mail. I can't wait to wear it at my Christmas party!