COS jumper // Topshop Boutique jeans // Thrifted silk shirt, loafers and bag // vintage leather belt found down back of wardrobe in my new house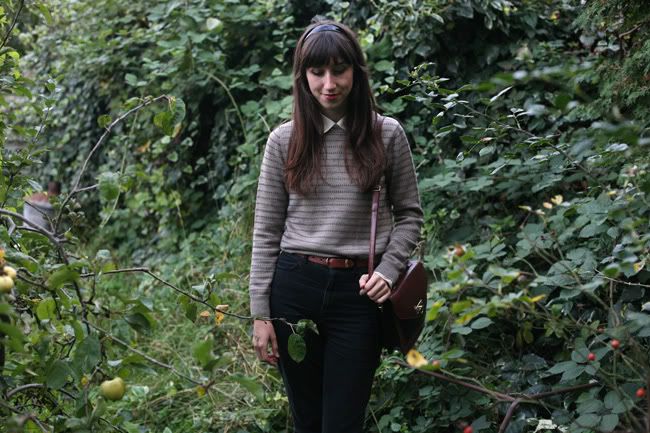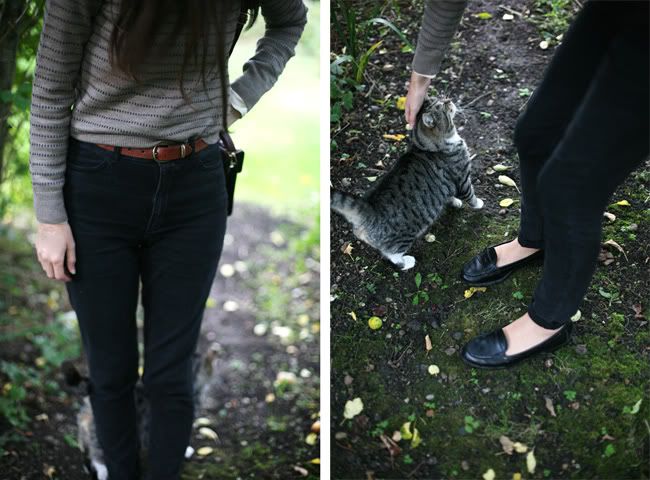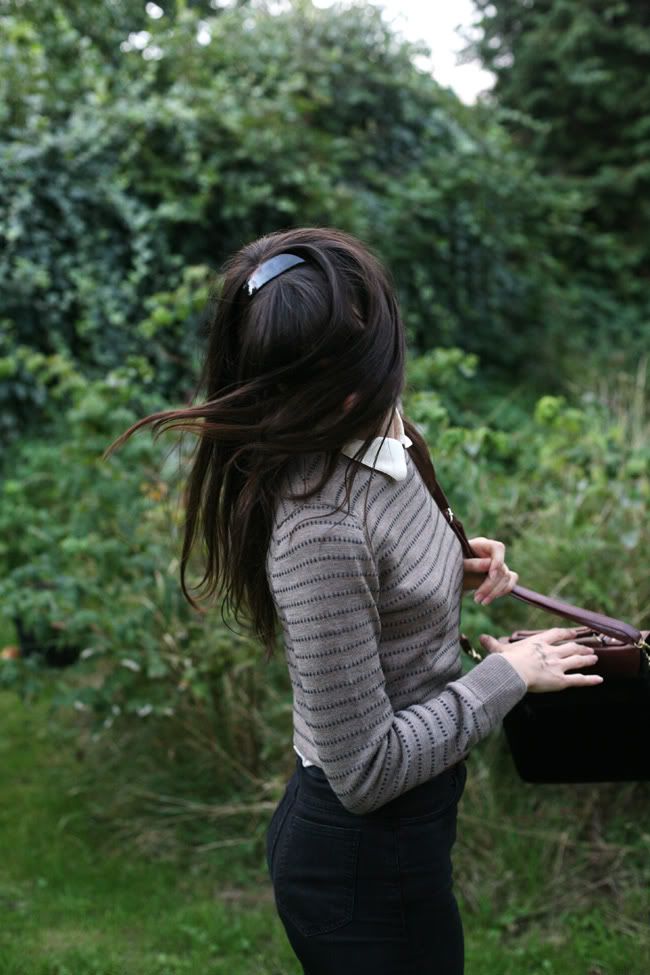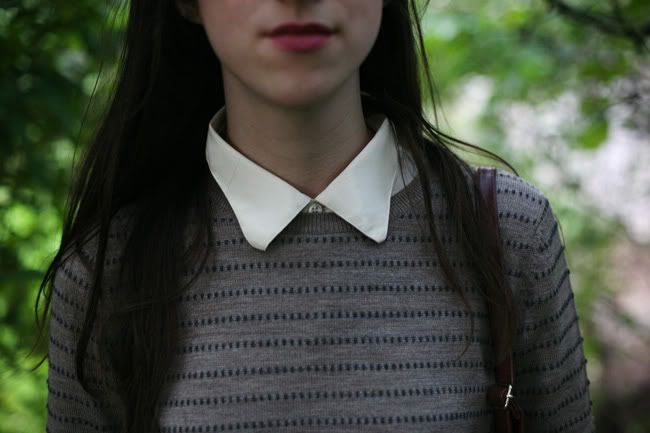 I wore this outfit, featuring my gorgeous new COS jumper - a birthday gift from Jian Wei - to Judy's Affordable Vintage Fair in Bethnal Green on Saturday. The fair was enormous and set in a really interesting old bath house with masses of stalls and a vintage tea party. I saw lots of lovely things however, as my vintage tastes are turning ever more towards the pre-1960s, I naturally gravitated towards everything that was simply
not
affordable. My sister Cassie fared much better: despite possessing a slightly apathetic approach to vintage clothing she returned home with forty pounds' worth of leather satchel and Levi's cut-offs. The peanut butter cupcakes are also worth a mention of their own.
The belt pictured is something I've been meaning to share for a while. A real leather waist belt is something I've been meaning to acquire for a while so I was absolutely over the moon when I discovered this ancient one whilst Jian Wei and I were moving the 1930s/40s wardrobes in our new bedroom. As our current home has been in my family for over three generations it gives me great pleasure to think it must have belonged to one of my family members and, as it goes with everything, I have been wearing it non-stop since discovering it. It even has a brass buckle!
We've been trying so hard to get our bedroom decorated and it's been a mammoth task as the walls were completely covered in cork tiles and magenta paint in the seventies. As the tiles were peeled off they either took chunks of plaster off the wall with them or exposed lumps of fossilised brown glue which we've had to use a stain block to conceal along with up to three coats of white emulsion. Still, after poly-fillering like mad and sanding 'til our fingers bled (almost), we are almost at a stage of having a completely prepared room for the final and most important stage - painting the perfect shade of pistachio green.
All photos by Jian Wei.